This year at the AGU 2022 Fall Meeting in Chicago, IL, over 400 Landsat-related presentations were given (based on mentions of "Landsat" in the title or abstract as listed in the scientific program).

Landsat data is used across geophysical subject areas. This year, the top four focus areas for Landsat presentations were biogeosciences, hydrology, global environmental change, and cryosphere. 

Each day during the AGU fall meeting (Dec.12–16, 2022), more than 50 presentations referenced Landsat.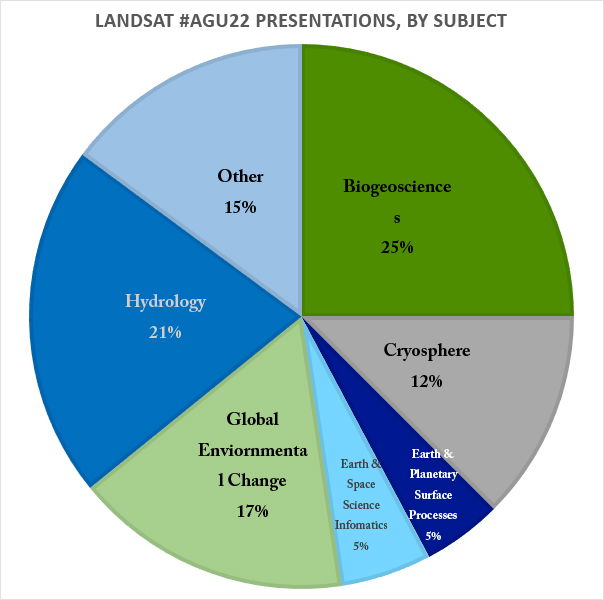 Additionally, Doug Morton, the Chief of the Biospheric Sciences Laboratory at NASA's Goddard Space Flight Center, gave a Hyperwall talk about 50 years of Landsat.