Excerpted from: George Washington University Trachtenberg School of Public Policy and Public Administration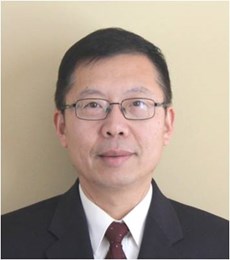 Dr. Feng Gao, Research Physical Scientist from the Agricultural Research Service/US Department of Agriculture in Beltsville, Maryland has won a 2018 Arthur S. Flemming Award for Applied Science and Engineering in recognition of his original research in the application of remote sensing for crop and vegetation monitoring.

Dr. Gao is internationally acclaimed for his development of multiple high-impact remote sensing algorithms and tools that have advanced research related to the scaling of hydrologic states and fluxes, and land-atmosphere processes, as well as operational monitoring and decision tools for agriculture. For his expertise and contributions, he has been selected to serve on two key NASA/USGS satellite science teams (Moderate Resolution Imaging Spectroradiometer-MODIS and Landsat) for five collective terms.

Dr. Gao is internationally recognized as a leading expert on remote sensing data fusion, which facilitates daily mapping of land-surface conditions at fine spatial scales and is capable of monitoring individual agricultural fields by fusing information from multiple satellites. His novel techniques for integrating satellite remote sensing date from NASA, USGS, NOAA and the European Space Agency into useful and robust date products have been adopted by state-of-the-art land surface models and have had immediate and significant impact on improving agricultural modeling and monitoring.

About the Arthur S. Flemming Award: For more than six decades, the Arthur S. Flemming Awards have recognized outstanding men and women in the federal government. The awards were established in 1948 in honor of Arthur Flemming's commitment to public service throughout his distinguished career, which spanned seven decades and 11 presidencies. Recognized by the President of the United States, agency heads, and the private sector, the winners are selected from all areas of the federal service.