Location: Long Island, Bahamas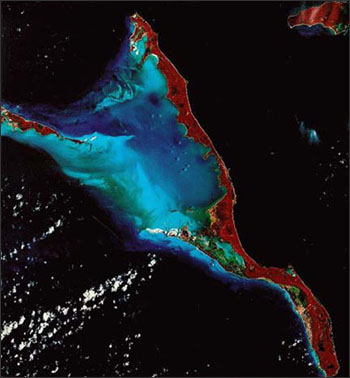 The red colors in this Landsat false-color infrared composite image of Long Island, Bahamas, give us an indication of its lush vegetation. The different shades of blue, west of the island represent varying water depths in a very shallow area.
Landsat 7 imagery has been used to map the world's coral reefs.