Landsat Goes to the Library
Landsat made a solid showing at the annual ALA conference (considered "the world's biggest library event") in Washington, D.C. this month.
Webinar Recording Available: Advancing Science Capabilities with Data Harmonization & NASA's Harmonized Landsat Sentinel-2 (HLS) Products
This webinar provides an introduction to HLS data, services, and tools and shows you how to find resources to work with the data; visualize, search for, and access the data through NASA Worldview and Earthdata Search; it also demonstrates how to use the Fire Information for Resource Management System (FIRMS) tool to visualize HLS data to monitor fires and floods.
Sharing Landsat Science on Earth Day and Everyday
Communicating the technology and science of Landsat has always been a facet of the mission.
Study Finds Increased Urban Greenery Could Save Lives
A new analysis found that between 34,000-38,000 could have been reduced with local increases in green vegetation in US metropolitan areas from 2000-2019.
Landsat 9 in the 2021 Goddard Annual Report
Landsat 9's first light image was featured on the cover of the 2021 Goddard Annual Report.
New Research Finds Sea Ice Can Control Antarctic Ice Sheet Stability
Despite the rapid melting of ice in many parts of Antarctica during the second half of the 20th century, researchers have found that the floating ice shelves which skirt the eastern Antarctic Peninsula have undergone sustained advance over the past 20 years.
Landsat Reveals Dramatic Loss of Global Wetlands Over Past Two Decades
An analysis of over a million Landsat images has revealed that 4,000 square kilometres of tidal wetlands have been lost globally over twenty years.
Landsat Interns Observing Earth in Innovative and Creative Ways
In recognition of Earth Day, NASA is highlighting two interns advancing the well-being of our planet through their work with the Landsat team.
Faces of NASA: Emil Cherrington
Get to know Emil Cherrington, a scientist and Landsat data user.
Faces of NASA: Nikki Tulley
Get to know Nikki Tulley, an Assistant Research Scientist at NASA's Ames Research Center and Landsat data user.
Strong Tides, Vanishing Lakes May Prove Beneficial to Antarctic Ice Shelf
Satellites have helped show that strong tidal activity may facilitate water-induced fracturing, or hydrofracturing, where land ice transitions to floating ice shelf and cause the meltwater lake to drain quickly, often in as little as several days.
World's Largest Dynamic Kelp Map Launched
The Landsat-informed kelpwatch.org hosts the world's largest open-source dynamic map of kelp forest canopy.
Food Documentary Explores Satellites and the Future of Farming
BBC's Follow the Food documentary series has reported on Earth observations supporting food production, market stability and on-farm decisions.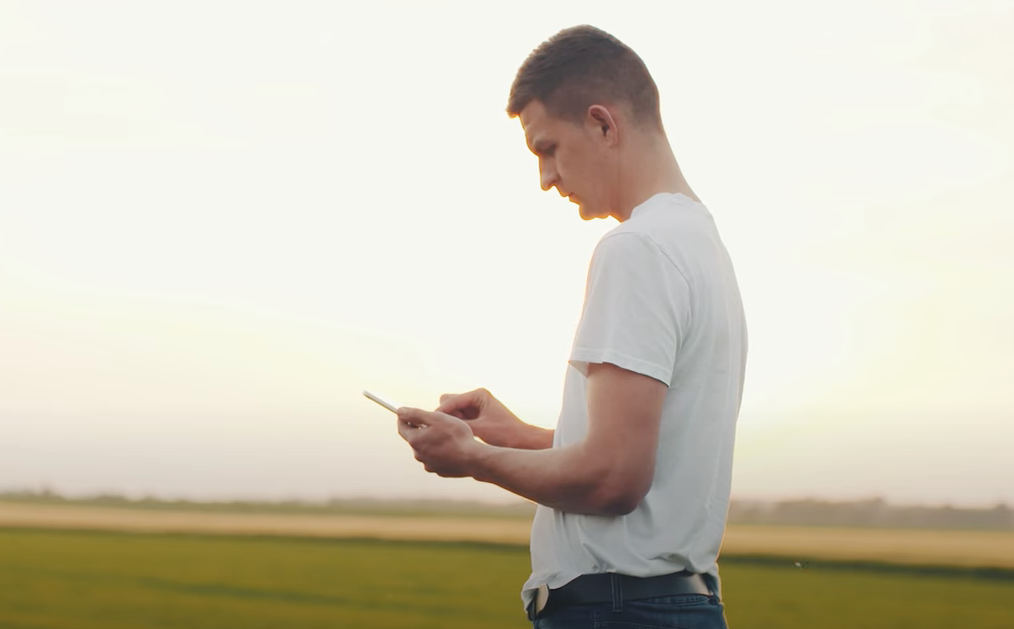 NASA is partnering with farmers to deliver new technology, new tools and new data to help producers make decisions at every level, from the farm field to the state to the nation to the world.
Improving Crop Yield Predictions with Satellite Assist
New Michigan State University research found that incorporating in-season water deficit information into remote sensing-based crop models significantly improves corn yield predictions.
Virginia Norwood: Engineer Extraordinaire
Virginia Norwood was awarded the USGS John Wesley Powell Award for her contributions to USGS—most notably the long-running Landsat program.
Finding Ways to Turn Down the Heat in Cities with Satellites
Rooftop gardens and greenery can help ease some of the severe heat in cities, according to research from climate scientists at NASA's Goddard Institute for Space Studies (GISS) in New York.
A new study combines decades of Landsat and Sentinel-2 imagery with hydrologic and oceanographic data to look at how changes on land affect coastlines in Big Sur, California.
Meet Qiusheng Wu, Geospatial Community Contributor
Wu wants anyone to be able to derive meaningful information from geospatial data like Landsat.
Tracking the Start of Swine Waste Lagoons with Landsat
Researchers at North Carolina State University have developed an automated technique that uses Landsat to determine when swine waste lagoons were constructed and how they may have affected environmental quality.
USGS Opens Door to Landsat 9 Data
The U.S. Geological Survey has made all Landsat 9 data available from its Landsat archive.
NASA/USGS Landsat 9 Passes Review, Now Operational
Landsat 9, a joint mission of NASA and the U.S. Geological Survey (USGS), passed its post-launch assessment review and is now in its operational phase.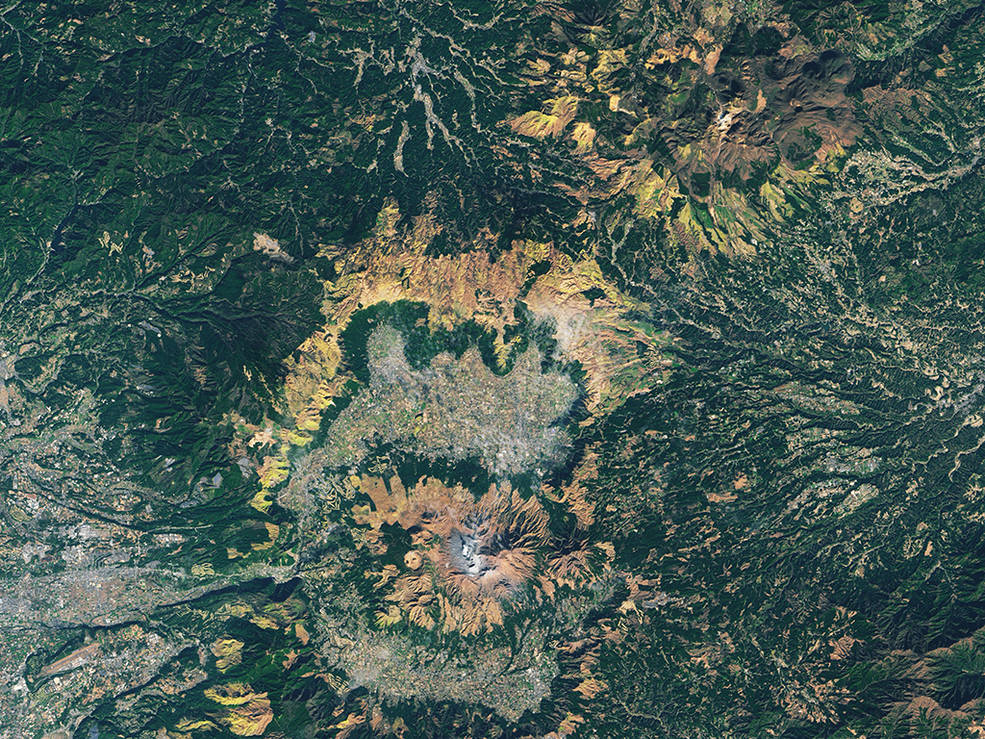 Amazing Earth: Satellite Images from 2021
From record-breaking heatwaves to pandemic-related events, the images in this list showcase some of the beautiful and complex events that occurred on our planet in the past year.
More than 100 countries at the UN Climate Change Conference this past year made the bold commitment to halt and reverse deforestation by 2030.
Technology Transfer: NASA Satellite Servicing Technologies
Northrop Grumman recently signed agreements to license three technologies from NASA related to satellite servicing.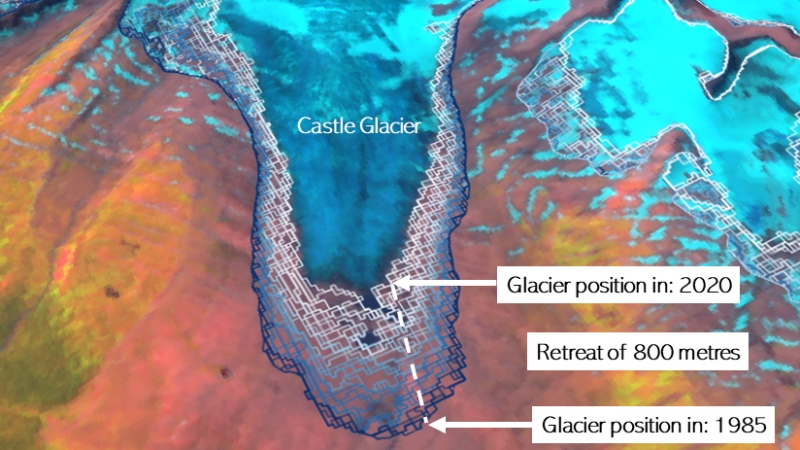 Landsat Shows Western Canada's Glaciated Environments Rapidly Changing
A new mapping tool developed by UNBC researchers shows that western Canadian glaciers are shrinking at an increasing rate.
Pecora 22: Call for Abstracts
From October 23 – 28, 2022, Pecora 22 will focus on all aspects of Earth observation, spanning scientific discoveries to operational applications, and from sensors to decisions.
Landsat 9 to Provide a Wealth of Data to Landsat Archive
Launched September 27, Landsat 9 will provide a high-quality and reliable stream of land imaging data for the next 10-plus years.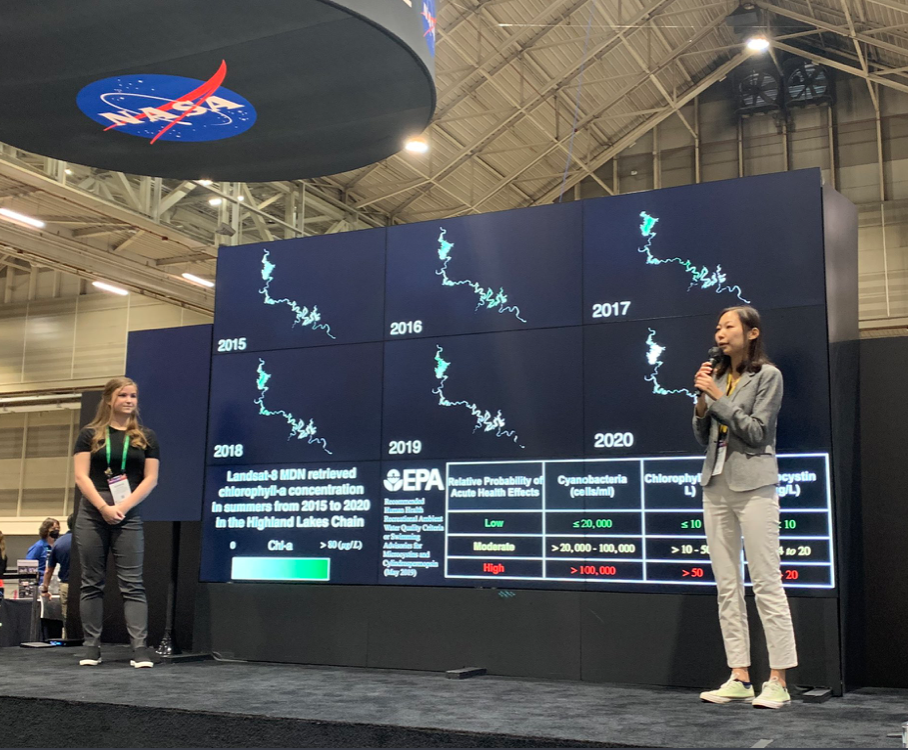 This year at the Fall AGU conference, 409 Landsat-related presentations were given.
Shifting Shores of the Australian Continent Mapped with Landsat
Using decades of Landsat satellite imagery, scientists at Geoscience Australia have mapped annual shoreline locations for the entirety of Australia going back more than thirty years.
Diagnosis from the Sky: Catching Insect Infestations within Forests Before It's Too Late
Fine-tuning remote sensing to protect forests from the spread of dangerous critters.