Pecora 22: Call for Abstracts
From October 23 – 28, 2022, Pecora 22 will focus on all aspects of Earth observation, spanning scientific discoveries to operational applications, and from sensors to decisions.
Landsat 9 to Provide a Wealth of Data to Landsat Archive
Launched September 27, Landsat 9 will provide a high-quality and reliable stream of land imaging data for the next 10-plus years.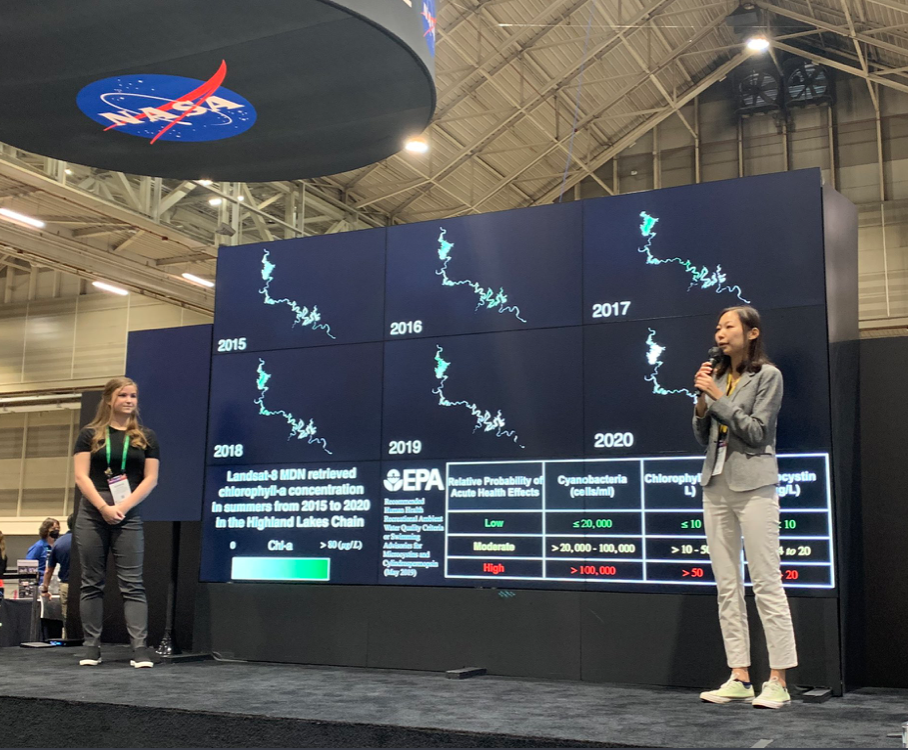 This year at the Fall AGU conference, 409 Landsat-related presentations were given.
Shifting Shores of the Australian Continent Mapped with Landsat
Using decades of Landsat satellite imagery, scientists at Geoscience Australia have mapped annual shoreline locations for the entirety of Australia going back more than thirty years.
Diagnosis from the Sky: Catching Insect Infestations within Forests Before It's Too Late
Fine-tuning remote sensing to protect forests from the spread of dangerous critters.
Intern with Our Outreach Team
Do you design interactive media? Consider interning with the Landsat outreach team.
Mapping Our Human Footprint from Space
The World Settlement Footprint is the world's most comprehensive dataset on human settlement.
NASA, USGS Release First Landsat 9 Images
Landsat 9's first light images provide a preview of how the mission will help people manage vital natural resources and understand the impacts of climate change.
Changes of Aapa Mires Can Be Detected from Landsat Satellite Data
The recent increase of Sphagnum mosses over portions of the northern peatlands known as wet aapa mires can be detected from Landsat satellite data.
OpenET: A Satellite-Based Water Data Resource
Data from Landsat powers OpenET, a new web-based platform that puts water use information for 17 western United States into the hands of farmers, water managers and conservation groups.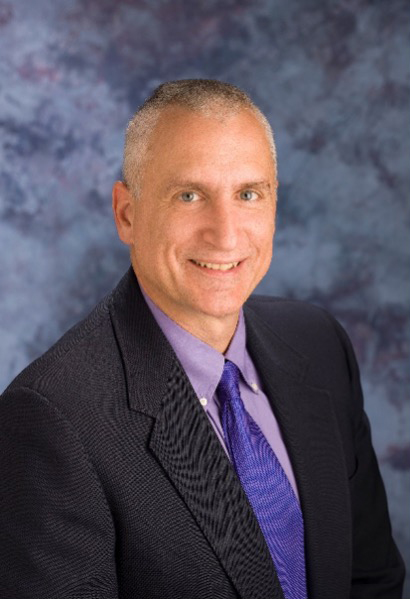 Bill Kustas: Advancing Water Research Drop by Drop
Kustas' research informed the new OpenET app that uses Landsat thermal data as a key data input.
NASA Invites Media to Briefing on New Water Data Platform
NASA will hold a virtual media briefing at 1:30 p.m. EDT Thursday, Oct. 21, to share a powerful, new, web-based platform to help those who rely on water resources across the drought-stricken western U.S.
Finding "Cool Islands:" Landsat Used to Study Thermal Impact of Large Solar Parks
Using Landsat, scientists have discovered for the first time that large scale solar parks have a cooling effect on the land surrounding them.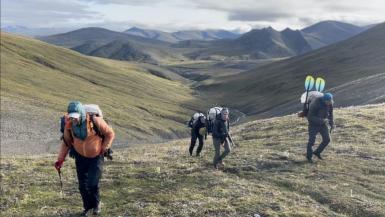 Landsat Pixel Walkers: Getting a Feel for Field Work
Field work conducted in northern Alaska is being used in concert with the Landsat satellite data record in an effort to better understand the impacts of climate change on the Arctic.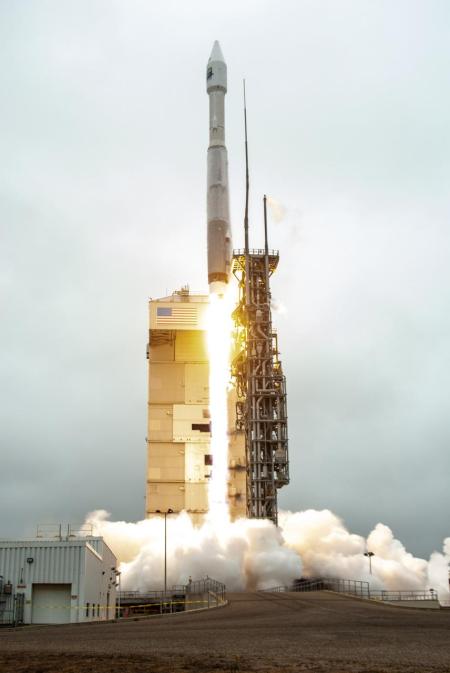 Landsat 9 Power-Positive and Proceeding Smoothly Through On-Orbit Checkout
Landsat 9 successfully launched on Monday, Sept 27, 2021 at 11:12 a.m. PDT and is now proceeding smoothly and accordingly through its scheduled on-orbit checkout period.
Newly Launched Landsat 9 Mission to Monitor Earth's Landscapes
Landsat 9 successfully launched at 2:12 p.m. EDT Monday from Vandenberg Space Force Base in California.
Landsat 9 Continues a Legacy of 50 Years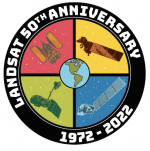 Gearing Up for Landsat 9 Launch Week
Starting on Sunday, Sept. 19, 2021, a number of local Landsat-focused events will be taking place. From geocaching to family fun nights, from science cafe talks to women in STEM socials, there's something for you to do during launch week.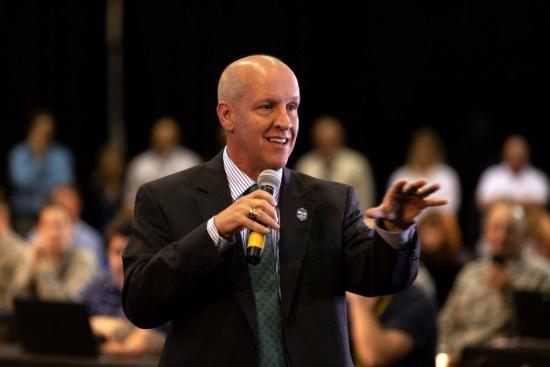 Meet the Landsat 9 Team: Tim Dunn
Modern Treasure Hunt for Landsat's Long History Draws Crowds to Lompoc Ahead of Landsat 9 Launch
Adventurers, explorers, and satellite lovers alike descended on Lompoc, California, Sunday, Sept. 19 to kick-off Southern California's first GeoTour: The History of Landsat in Lompoc.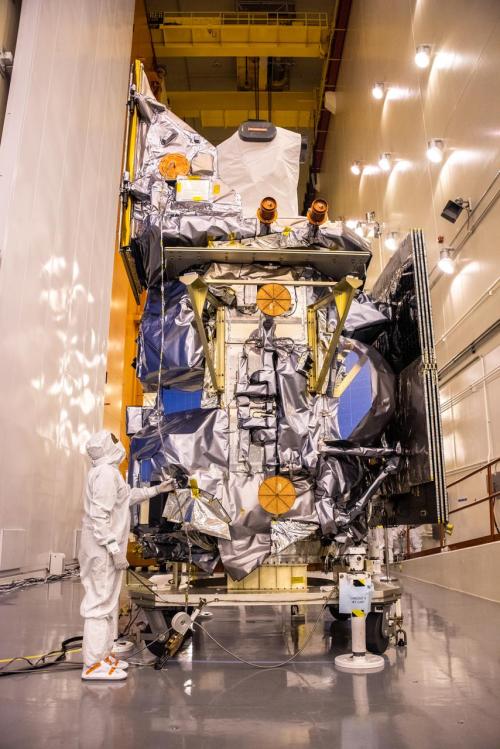 NASA TV to Air Landsat 9 Launch, Prelaunch Activities
NASA will provide coverage of the upcoming prelaunch and launch activities for the NASA/USGS Landsat 9 satellite.
Landsat 9 on Launch Pad atop Atlas V Rocket
Landsat 9, now scheduled for launch on Monday, Sept. 27, is safely encapsulated in its fairing and mated to the launch vehicle in preparation for launch.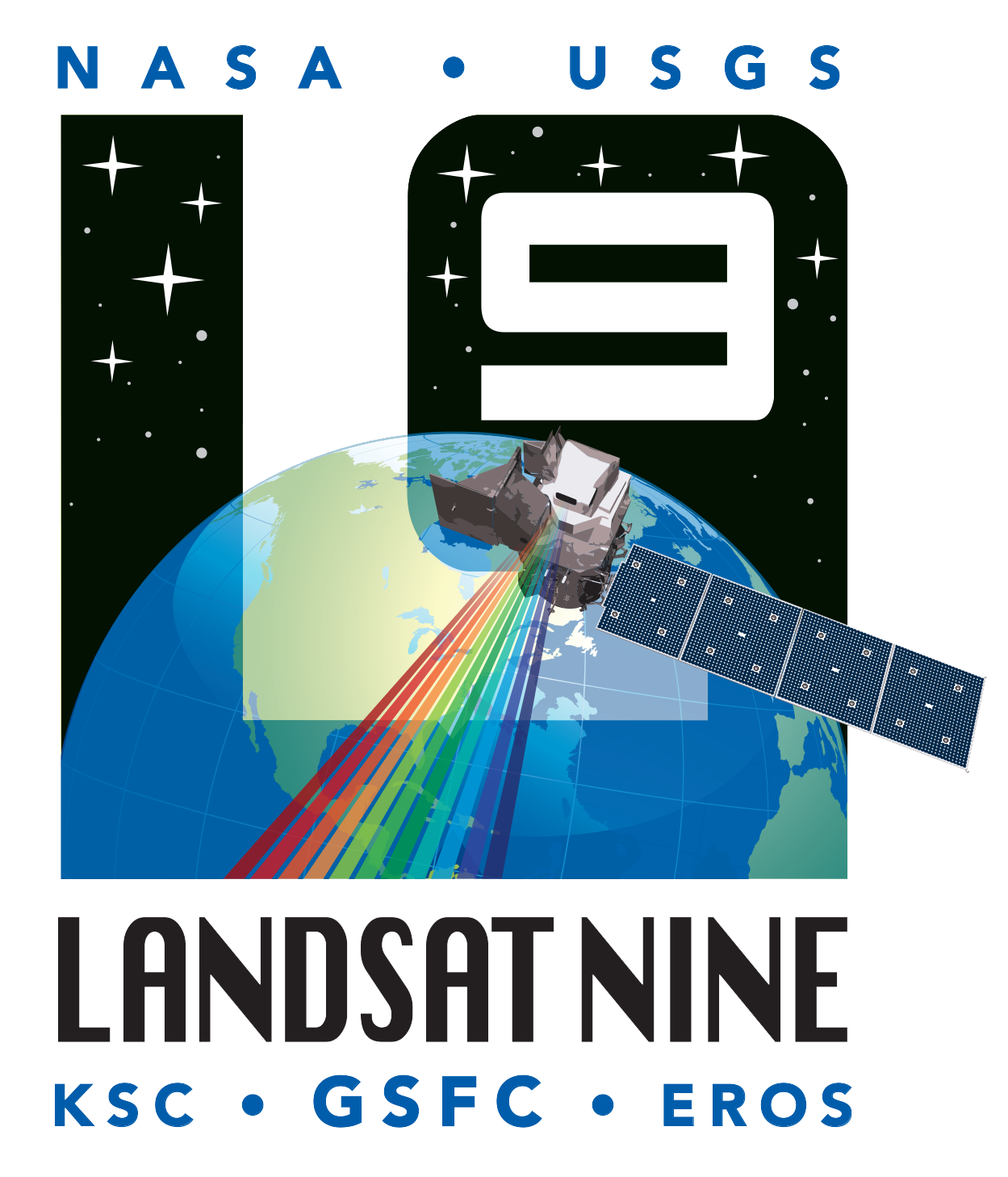 NASA and United Launch Alliance Update Landsat 9 Target Launch Date
The Landsat 9 launch is now scheduled for no earlier than Monday, Sept. 27, 2021.
Landsat Aids Efforts to Restore Earth's Wild Lands
Remote sensing measurements using Landsat can help assess the effectiveness of various restoration interventions.
Nearby Forest Loss Predicts Future Deforestation on Protected Lands
A new analysis of protected forests worldwide finds that protected forests are unlikely to be cut down when they are surrounded by intact forests.
Landsat 9: Dress Rehearsal of Launch Day Completed
The Wet Dress Rehearsal enabled engineers to evaluate how the Landsat 9 rocket and ground systems behave prior to launch.
Climate Change Pushes Wildfires to New Heights
Wildfires in the western United States have been spreading to higher elevations over the past few decades due to warmer and drier conditions that are clearly linked to climate change.
A Trip Through Time With Landsat 9
Come along on a "roadtrip" through the decades to see how the technology on Landsat has evolved with the times to provide an unbroken data record.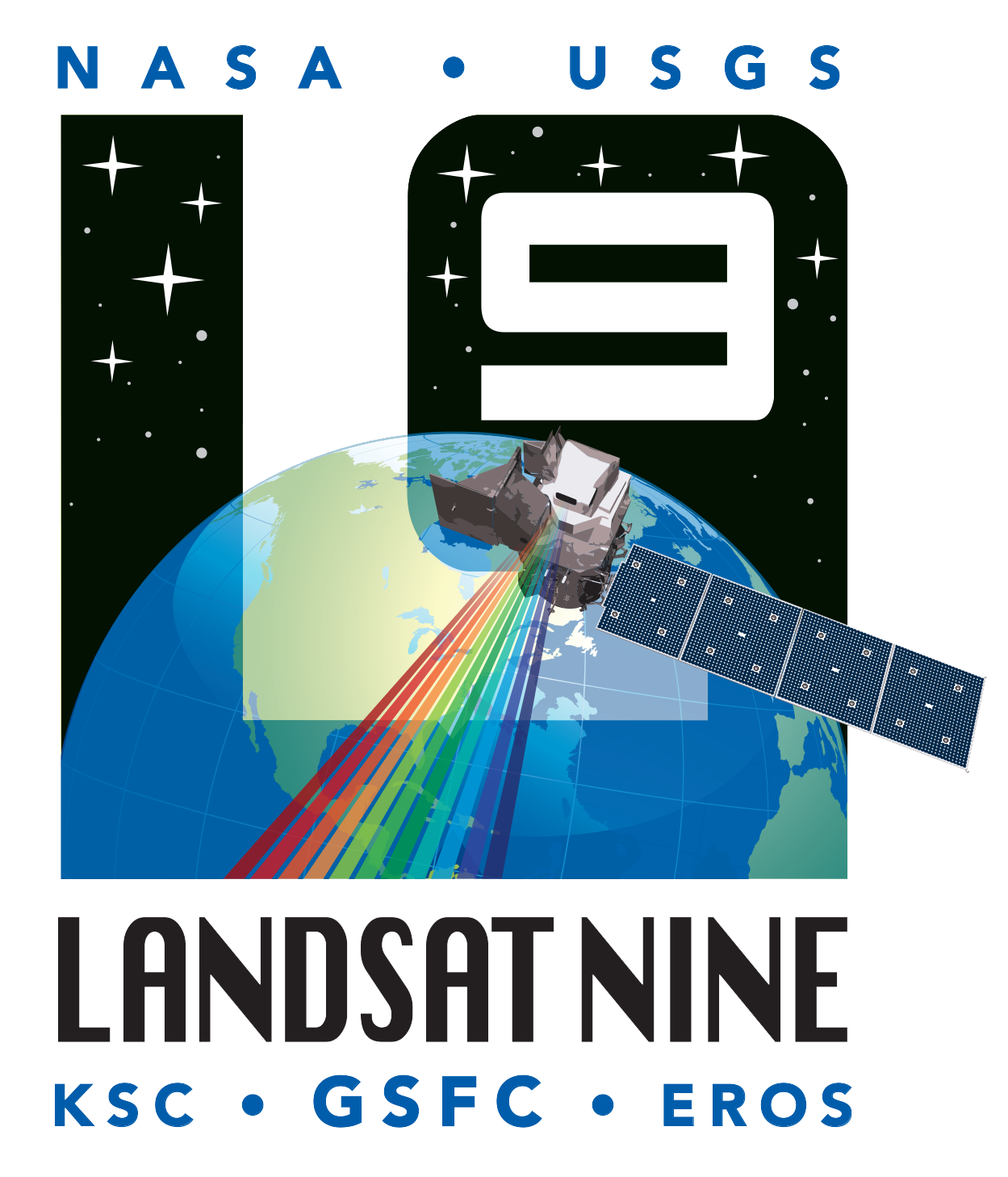 Media Invited to Virtual Briefing on Launch of NASA, USGS Landsat 9
The Landsat 9 launch is targeted for no earlier than Thursday, Sept. 23, 2021.The media briefing will air live on NASA TV, the NASA app, and the agency's website.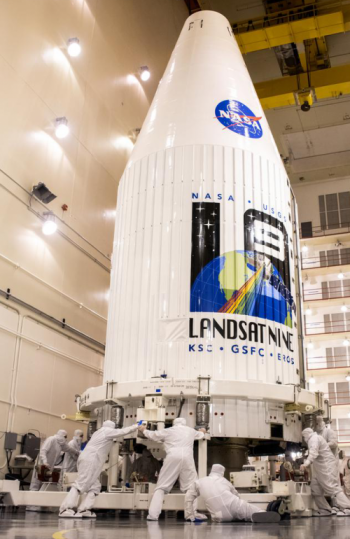 Landsat 9 Launch Date Reviewed by NASA & United Launch Alliance
Current pandemic demands for medical liquid oxygen have caused delivery delays of needed liquid nitrogen to Vandenberg, impacting the Landsat 9 launch date.
USGS 2nd National Imagery Summit: Landsat & Society
The free, virtual 2nd USGS National Imagery Summit is being held from Aug. 31–Sept. 2.