Above the Earth, Below the Surface: Landsat's Role in Monitoring Water Quality
Safeguarding freshwater resources is crucial, and while scientists use a variety of ground-based techniques to gauge water quality, the Landsat program has provided water quality data from orbit for decades.
Upcoming Webinar: STELLA, the DIY-Handheld Spectrometer
Join the STELLA team on September 19, 2023, to hear the the latest and greatest about the STELLA handheld spectrometer, a DIY instrument that helps you understand how Landsat works.
Joining Jane Goodall in Conserving Chimpanzee Habitats
The Jane Goodall Institute has been working with NASA and using Earth science satellite imagery and data—including Landsat (NASA/USGS)—in its chimpanzee and forest conservation efforts in Africa, particularly the Gombe region.
The 50th Anniversary of the EROS Center: Honoring Five Decades of Innovation Through STEM Outreach Activities
The Earth Resources Observation and Science (EROS) Center celebrated its 50th anniversary in August. Learn more about the EROS Center, the anniversary celebration, and the Landsat-related outreach activities at the event—with a spotlight on STELLA, a DIY spectrometer.
Satellite Data Helps Bangladeshi Farmers Save Water, Money, Energy
Satellite data are providing information to Bangladeshi farmers about how much water they are using, how much they have, and how much their crops need.
Bex Dunn: Landsat Data User + Wetland Explorer
Bex Dunn is an Earth Observation Scientist at Geoscience Australia where she uses Landsat data to better understand wetlands.
Researchers Become "Beaver Believers" After Measuring the Impacts of Rewilding
Satellites like Landsat are quantifying how beavers can have an outsized and positive impact on local ecosystems.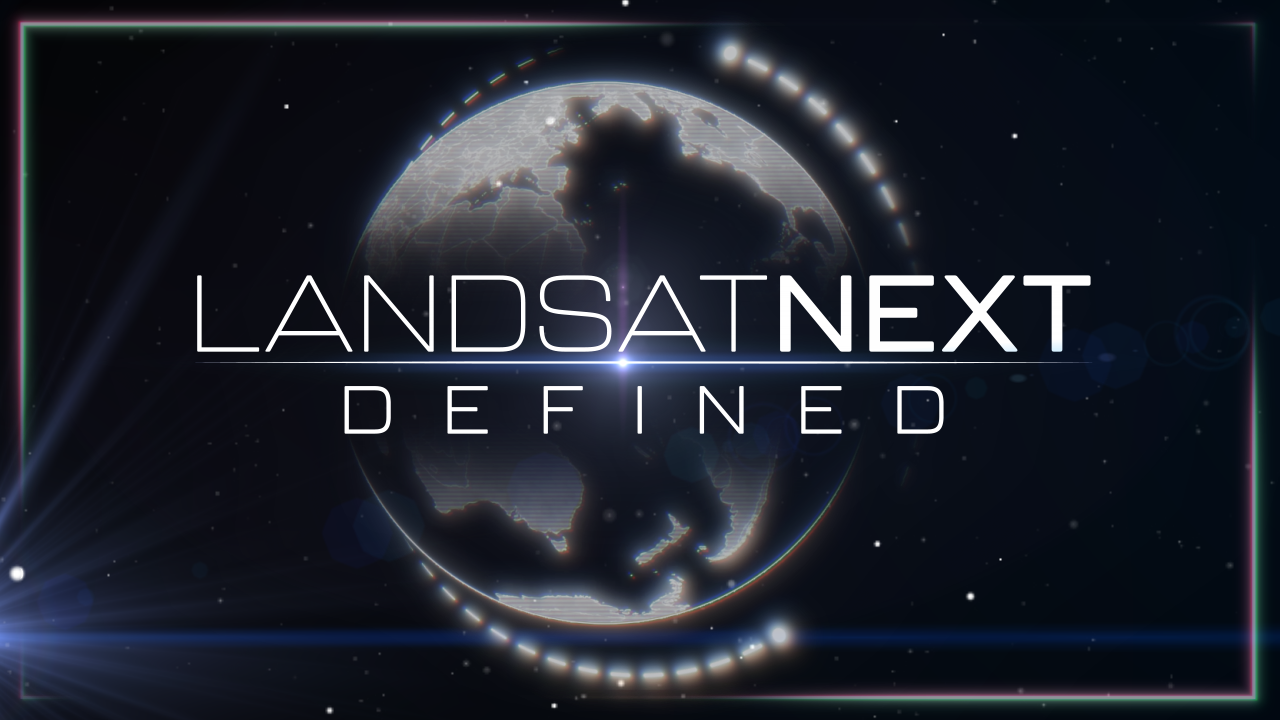 Landsat Next is on the horizon—the new mission will not only ensure continuity of the longest space-based record of Earth's land surface, it will fundamentally transform the breadth and depth of actionable information freely available to end users. Take a look at the new capabilities that will define the next Landsat mission.
Landsat Insights: Wetland History in Your Hand
Practitioners managing the wellbeing of wetlands have a new tool at their disposal. The Wetland Insight Tool, developed by Geoscience Australia, provides a visual summary of 35+ years of wetland dynamics.
Ten Years of TIRS: Data for a Thirsty World
Landsat 8 very nearly flew without a thermal infrared sensor. This is the backstory of how TIRS made it onto Landsat 8.
International Relations: Landsat on the Agenda
Strengthened cooperation between the United States and the Philippines to include bilateral cooperation on the Landsat Program, according to White House fact sheet.
Exploring the Cosmos Through Imagery and Music
Awe-inspiring NASA visuals combined with the might of a live symphonic orchestra last week in "Cosmic Cycles," a multimedia collaboration among the agency's Goddard Space Flight Center in Greenbelt, Maryland, the National Philharmonic, and composer Henry Dehlinger. A transformative project showcasing the beauty and power of the marriage between music and science.
Meet Julia Barsi, Landsat Calibration Scientist
Julia Barsi calibrates instruments on Landsat satellites.
Satellite Sees Satellite: Landsat 8 in Orbit
On October 7, 2022, Maxar's WorldView-3 satellite snapped a sequence of images showing Landsat 8 in orbit.
Fifteen Years of Open Data Allows Advancements in Landsat Use and Research
Opening the Landsat archive has benefited science and society.
From Orbit to A.I.—Harnessing Machine Learning with Landsat Data
Over the past few years, machine learning techniques have been increasingly used to analyze the vast amount of data collected by the Landsat mission, which has been circling the globe for over 50 years.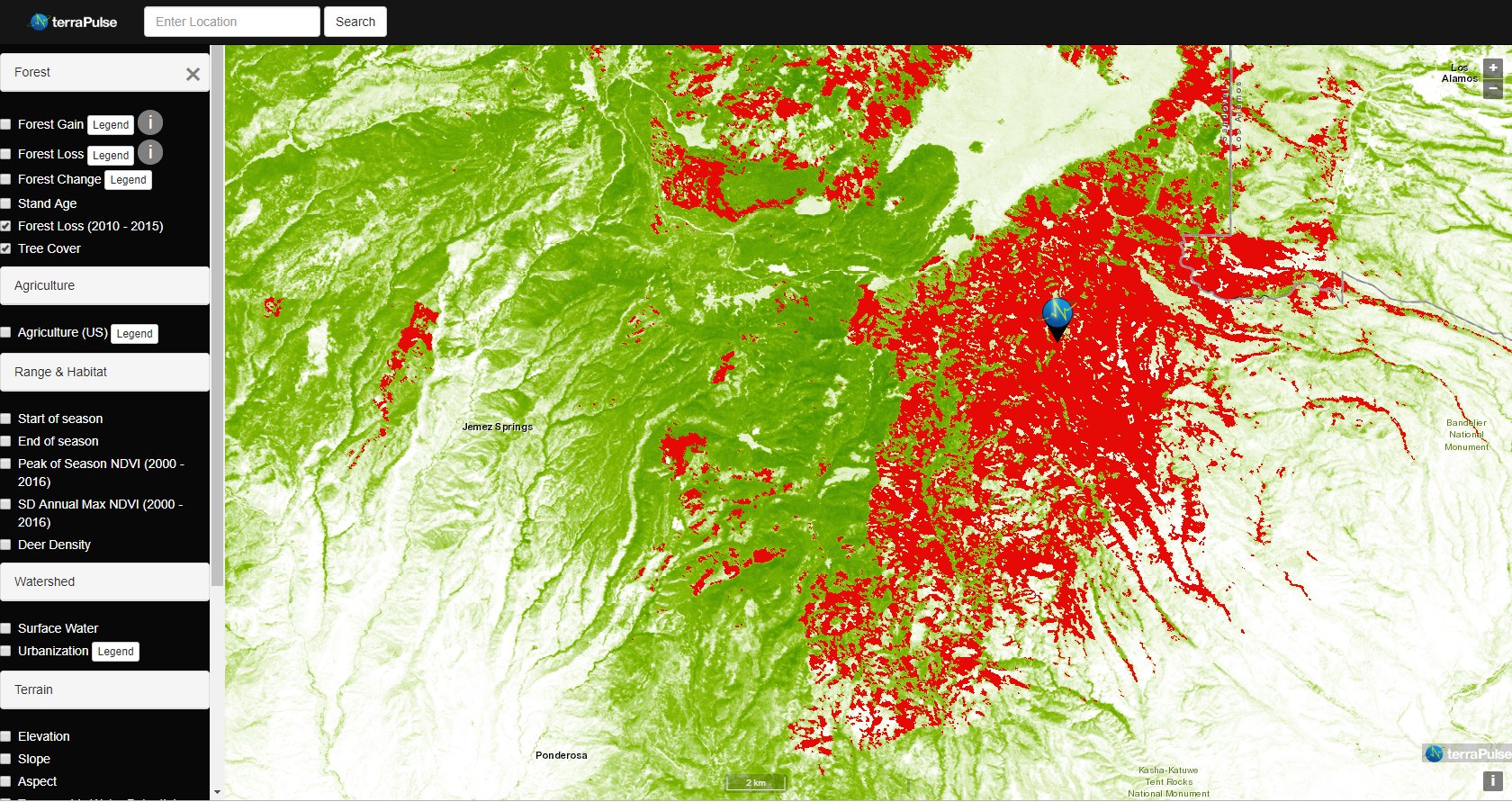 Taking the Pulse of Earth
Applying AI to Earth data—including Landsat—helps terraPulse reveal sustainable options for farming, reforestation, and land management.
Landsat: An Open Science Approach to Understanding Earth's Changing Surface
Open science principles are being leveraged in a variety of NASA programs, including NeMO-Net, Landsat, and the SERVIR program, which are using artificial intelligence, satellite imagery, and machine learning to better understand and protect our planet's ecosystems.
NASA-Led Project Tracking Changes to Water, Ecosystems, Land Surface
Merging data from multiple satellites, OPERA can help government agencies, disaster responders, and the public access data about natural and human impacts to the land.
Robert Washington-Allen and the Next Frontier of Dryland Research
Washington-Allen is a longtime Landsat data user working towards drylands restoration and sustainability solutions.
Bidding Farewell to Virginia T. Norwood, the Mother of Landsat
Virginia T. Norwood, a founding figure in the field of satellite land imaging, died on Sunday, March 26, 2023, at age 96.
2023 William T. Pecora Award Nominations Now Being Accepted
Now through May 1, 2023, nominations for the William T. Pecora Award are being accepted.
Released: Landsat Next Instrument Suite (LandIS) Draft Request for Proposal
The Landsat Next Instrument Suite Draft Request for Proposal is available for review via SAM.gov as of Monday, Feb. 13, 2023.
Landsat 8 – A Decade of Service
This February marks the 10th anniversary of the launch of Landsat 8, launched by NASA in 2013 and operated by the US Geological Survey.
NASA and IBM Collaborate to Apply AI to Earth Science Data
The collaboration between NASA and IBM is a unique application of artificial intelligence (AI) foundation model technology to NASA Earth observation data.
Influencing Factors: Satellites Help Decipher the Fate of West Antartica
An international team of researchers has combined satellite imagery and climate and ocean records to obtain the most detailed understanding yet of how the West Antarctic Ice Sheet – which contains enough ice to raise global sea level by 3.3 metres – is responding to climate change.
Landsat was part of over 400 presentations at the AGU 2022 Fall Meeting this year in Chicago.
2022 AGS Awards Highlight Landsat's Impact on the Field of Geography
Virginia Norwood was recognized by AGS for her development of the first Landsat sensor and Karen Seto was recognized for her urban growth research which often relies on the long Landsat data archive.
Next up to Continue NASA/USGS's Landsat Legacy
With a trio of smaller satellites that can each detect 26 wavelengths of light and thermal energy, the Landsat Next mission is expected to look very different from its predecessors that have been observing Earth for 50 years.
NASA Harvest Video Celebrates 50 Years of Landsat
NASA Harvest gathered agricultural remote sensing experts to discuss how Landsat fundamentally transformed agricultural monitoring over the last half century.