*** STELLA-1.0 support has been discontinued and the plans archived ***
The STELLA-1.0 is a diy handheld spectrometer created by Paul Mirel. It requires some 3D printing and soldering to be able to complete.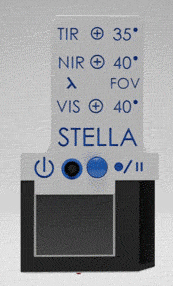 Build Your Own STELLA 1.0
Where STELLA "looks" (field of view)
STELLA can ride on a drone
* Any use of trade, firm, or product names is for descriptive purposes only and does not imply endorsement by the U.S. Government.